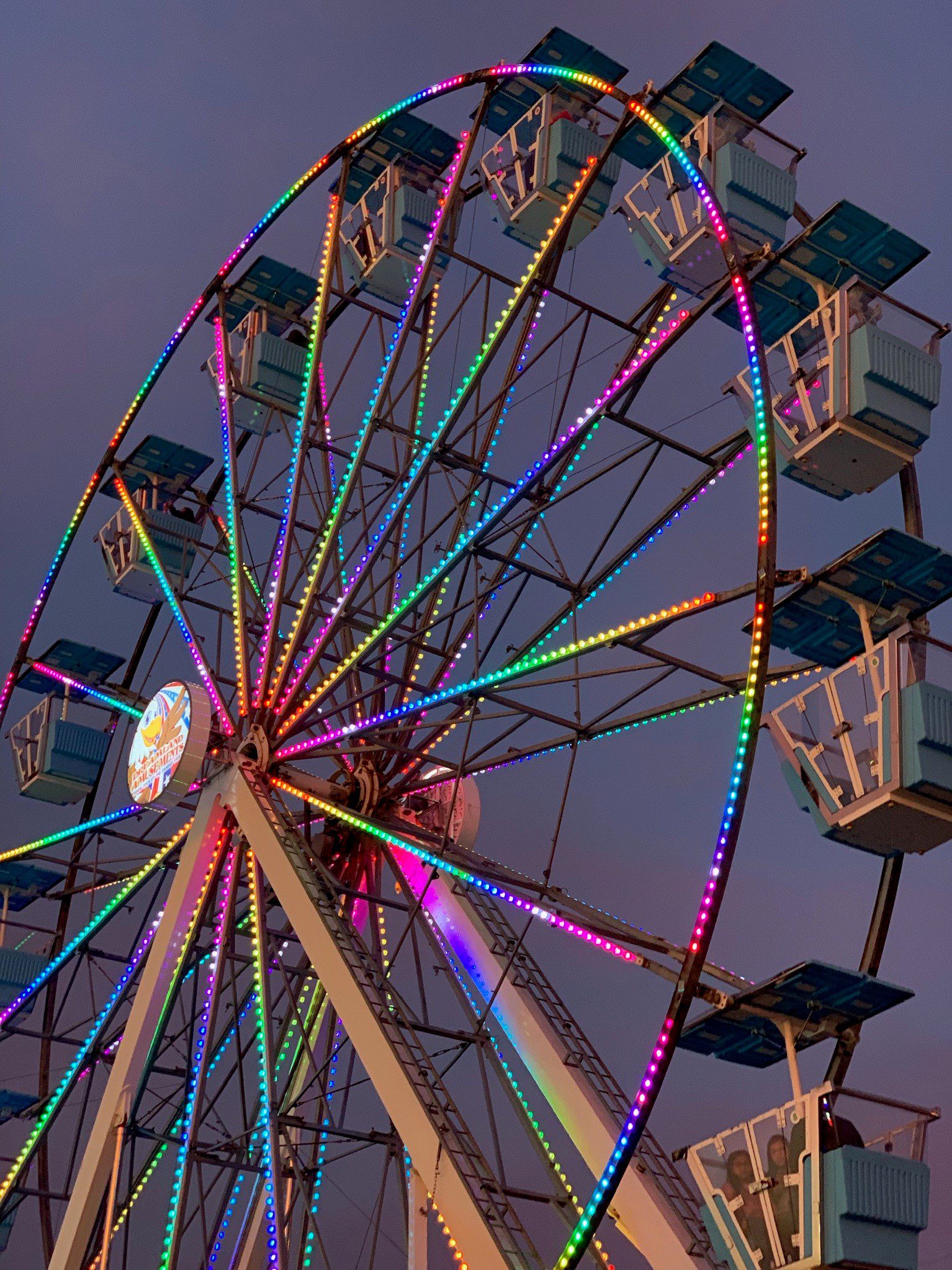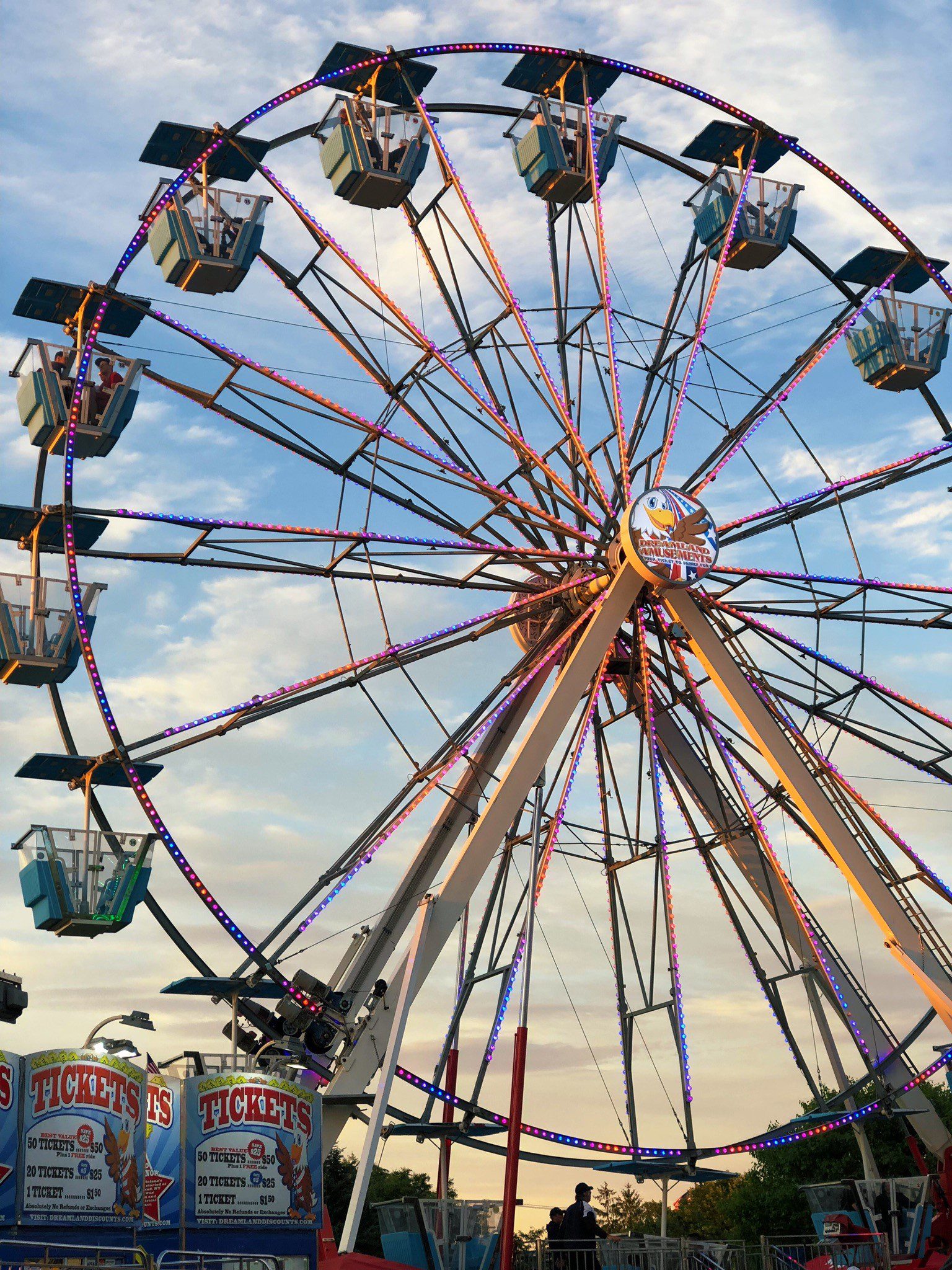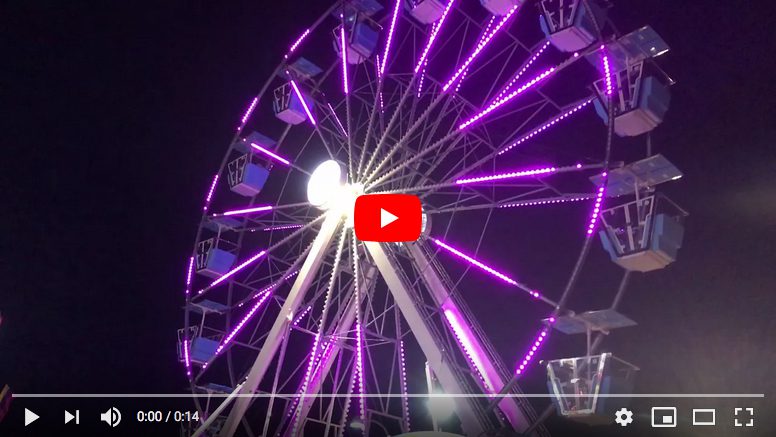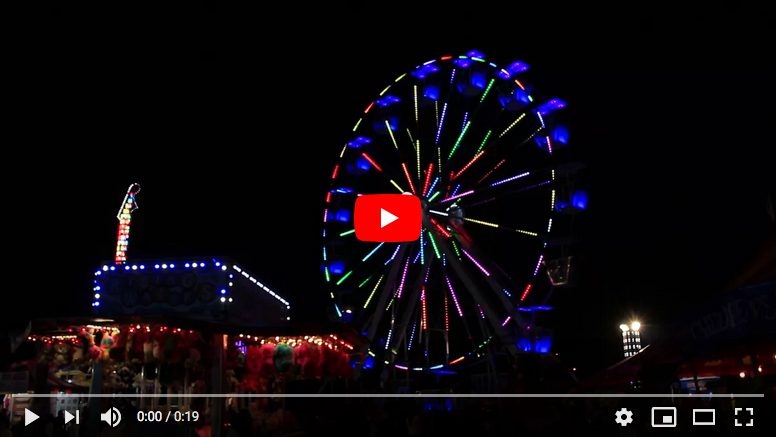 This wheel is beautiful to watch, and its tall enough you can probably see your house in the distance. Each gondola car holds 4 persons. No standing up, just sit and enjoy the ride to the sky!
Minimum Height to ride alone: 56″
This is a family ride, we do allow infants/toddlers and ticketed children from 36″ to 56″ with a responsible and ticketed adult rider.
Toddlers and Infants may ride with a ticketed adult, subject to any additional rules that a fair or state ride inspection may render to us.
All information provided here is subject to change at any time by our management team.
Interested in Renting?