The Screaming Eagle (Orbiter) is another patriotic-themed Red, White, and Blue ride of ours. The ride is fast and will make you scream with joy as it spins in a circle and the cars spin too!
5 Tickets per rider
Minimum Height Requirement: 48″
Riders 48″ – 52″ must have an adult rider with them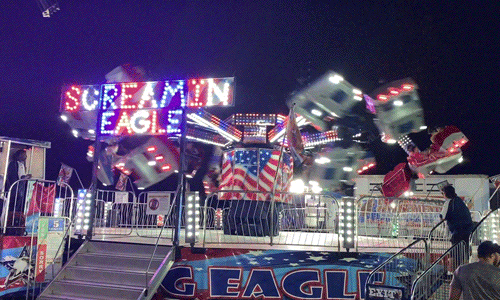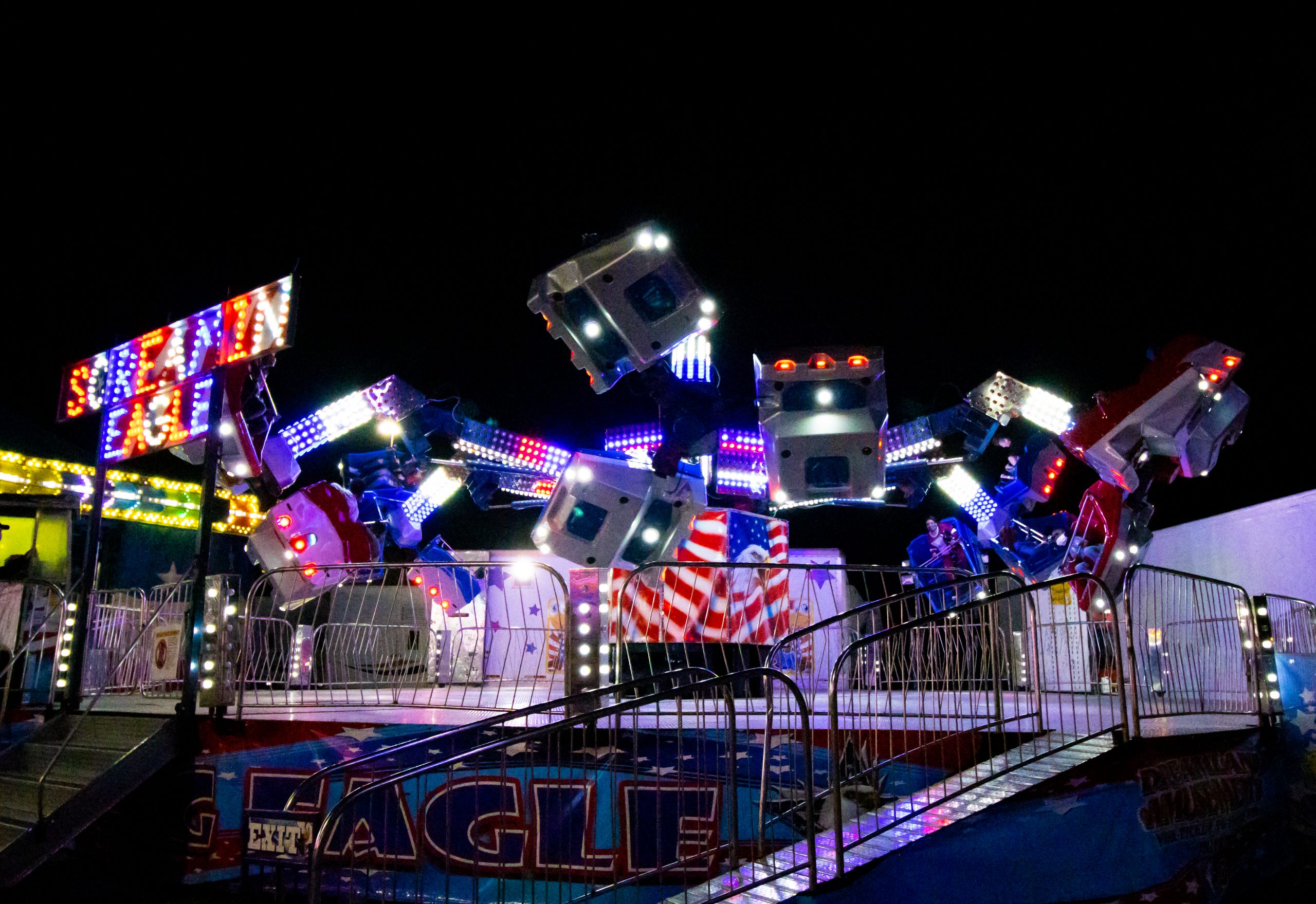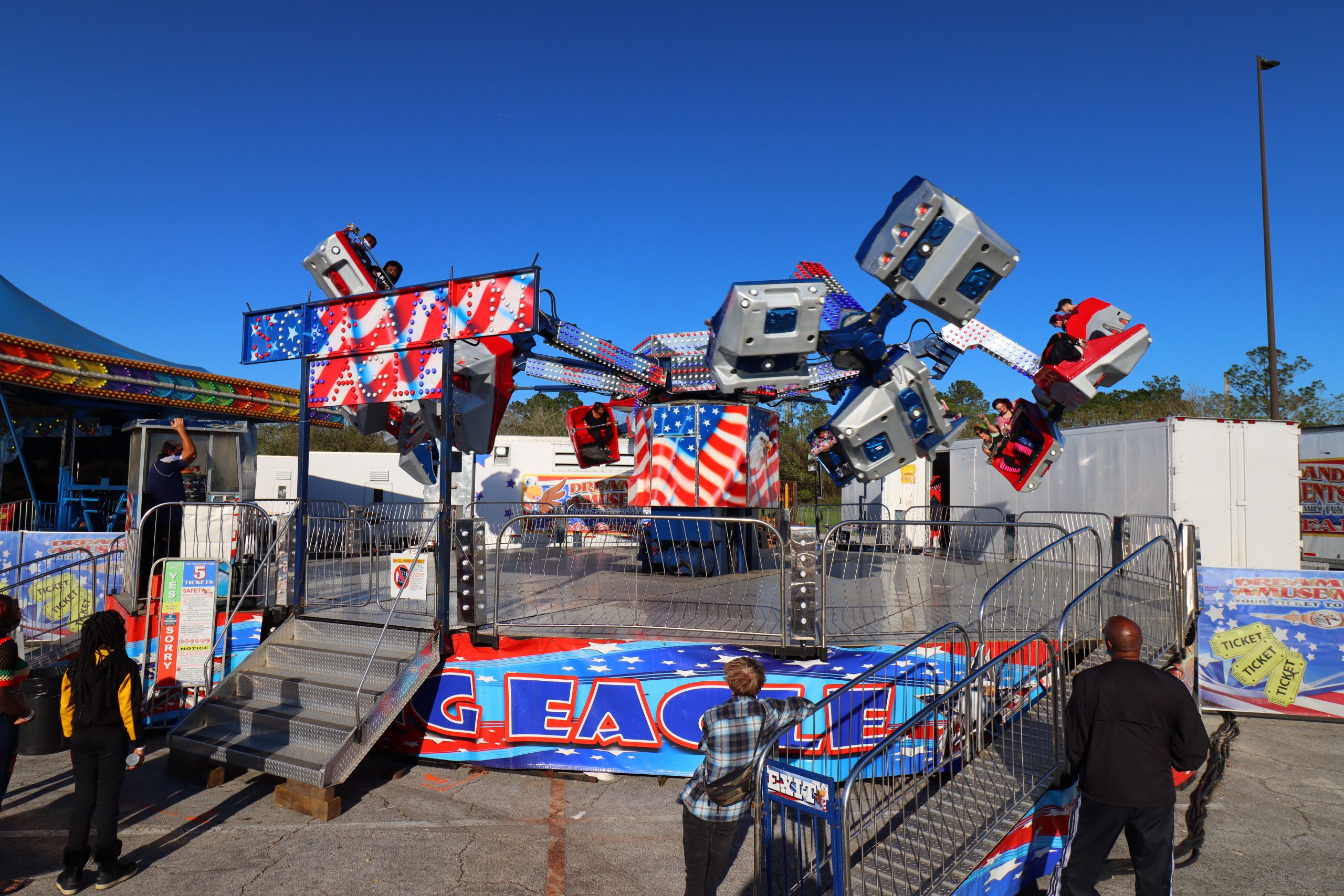 All information provided here is subject to change at any time by our management team.
 Red Unit 
Interested in Renting?