The patriotic-themed Dream Catcher is one of our favorite rides to bring across America. It's beautiful to watch and a favorite of our thrill-seeking audience. It will twist and turn you in every possible direction in just a few seconds from starting! Get in line for your seat!
5 Tickets per rider
Minimum Height Requirement: 56″
Certain persons may not be able to ride due to large shoulders and chests. The safety latch must be secured in order for the ride to operate.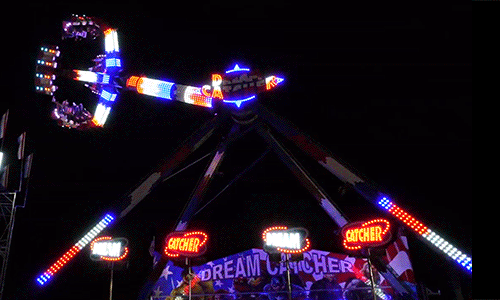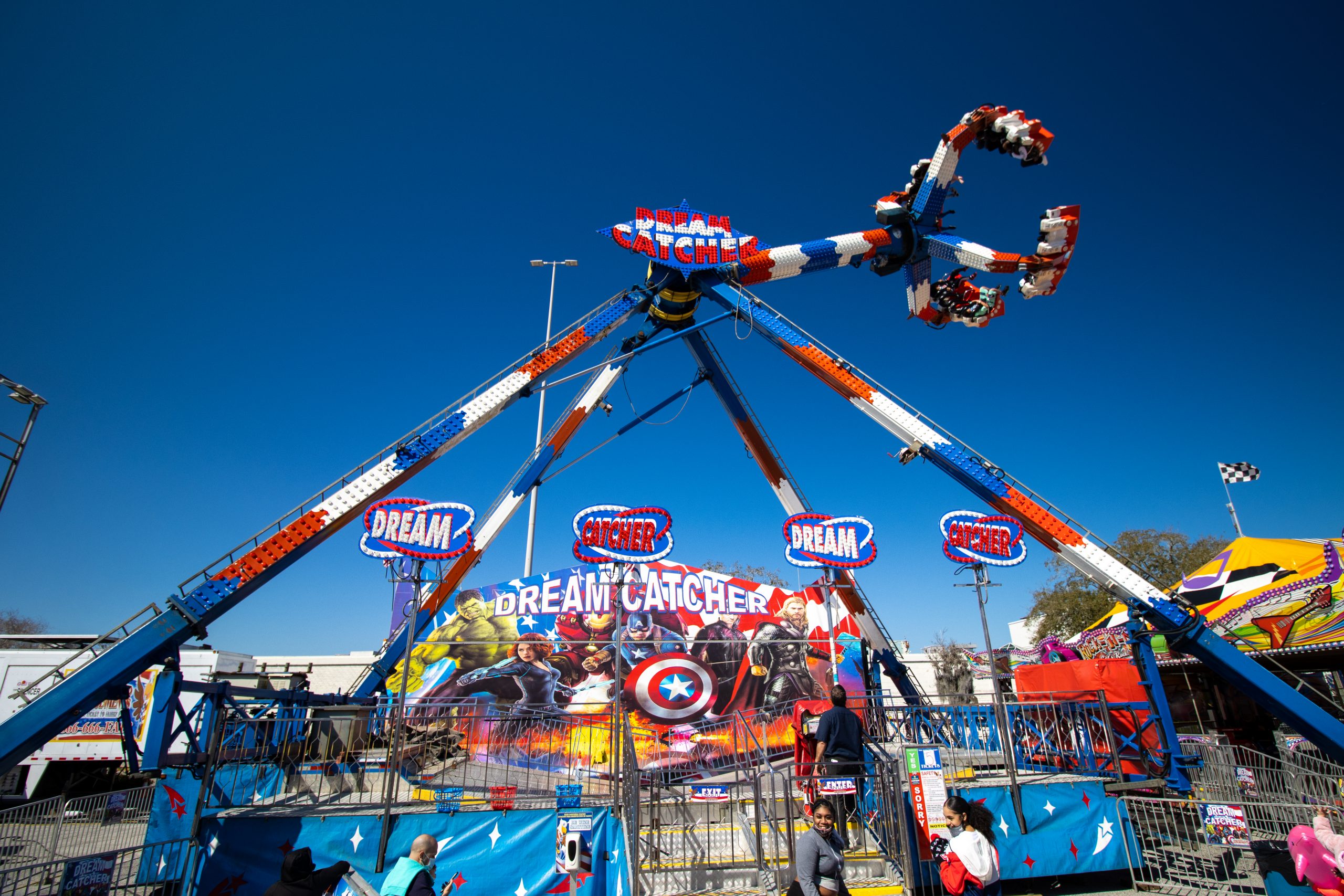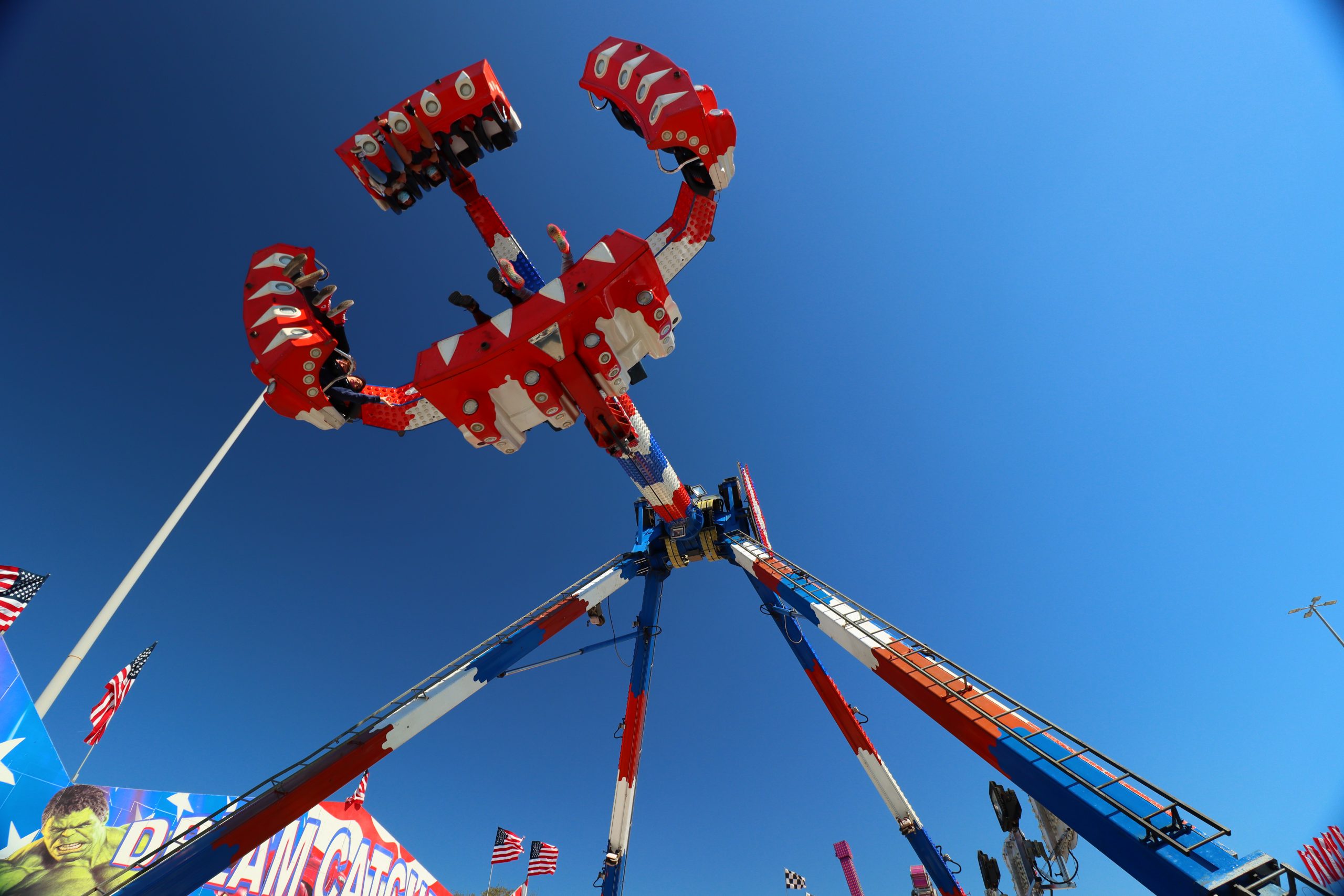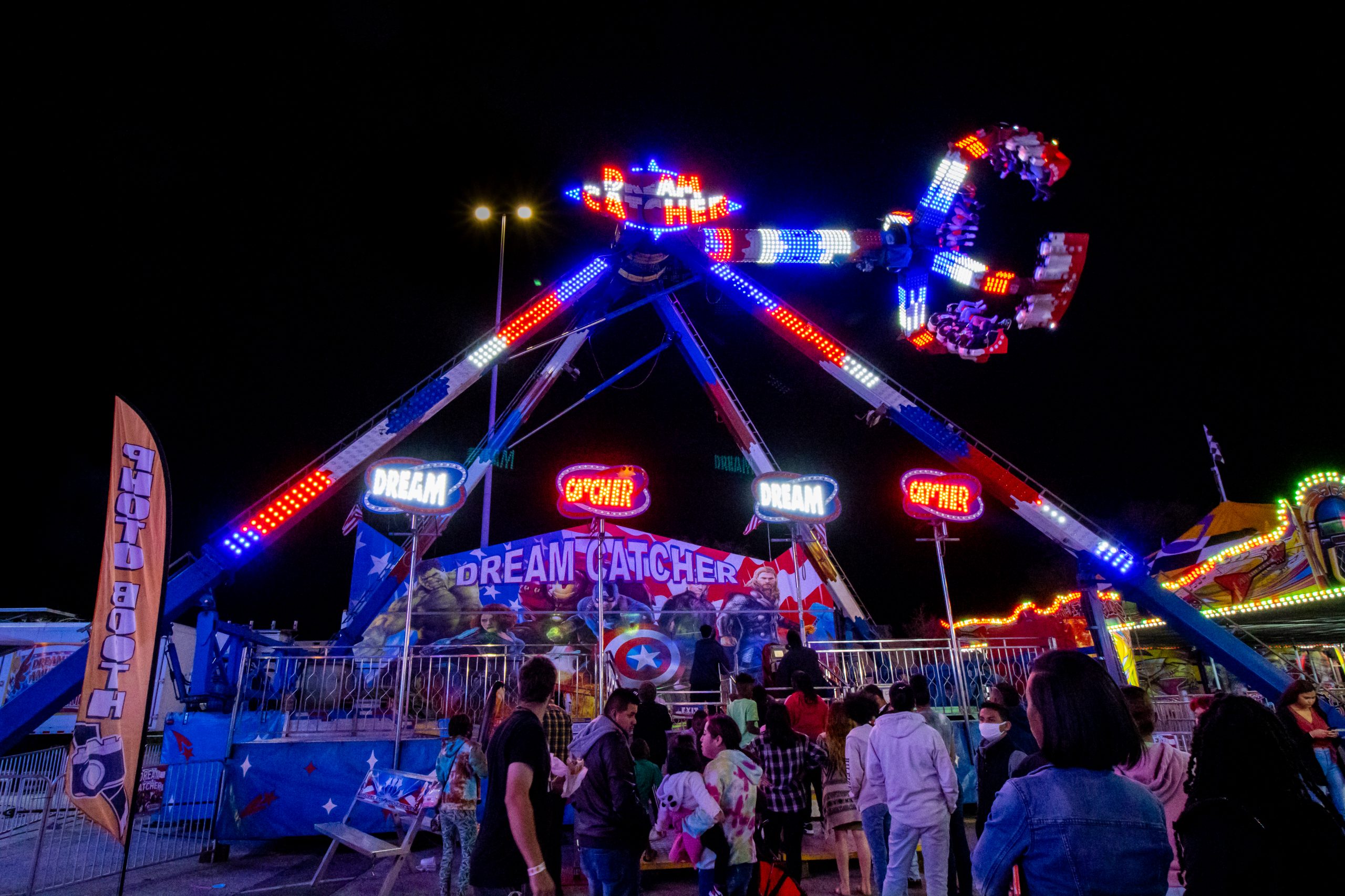 All information provided here is subject to change at any time by our management team.
 Blue Unit 
Interested in Renting?