Your Turnkey Carnival and Amusement Ride Company Serving Florida, Georgia, South Carolina, North Carolina, Virginia, West Virginia, Maryland, Delaware, District of Columbia, Pennsylvania, New York, Connecticut, Vermont, Massachusetts, New Hampshire and Maine.
Thank you for visiting our website and considering Dreamland Amusements.
There's nothing more traditional than the annual carnival. For many communities, charities, benevolent and fraternal organizations, it's more than just fun. Dreamland Amusements helps make possible their good works and services by providing the means to raise money, generate visibility and bring people together in a wholesome, homespun atmosphere to achieve a common goal.
Watch Our Video
Providing Carnivals and Event Rentals with Outstanding Service
From our headquarters in Delco, North Carolina, we carry over 50 rides to service the east coast of the United States, including Florida (FL), Georgia (GA), South Carolina (SC), North Carolina (NC), Virginia (VA), West Virginia (WV), Maryland (MD), Delaware (DE), District of Columbia (DC), Pennsylvania (PA), New York (NY), Connecticut (CT), Vermont (VT), Massachusetts (MA), New Hampshire (NH) and Maine (ME). Dreamland Amusements operates carnival rides, games and food stands for county and state fairs, community fundraisers, and TV and movie productions. Our company also supplies silent generators, benches and covered seating areas. At many of our fairs, Dreamland Amusements does an extensive landscaping package. For advertising, we market our events through cable TV, radio, coupon distribution, as well as a custom mailer designed just for our demographics. After our event has come to its end, our staff does a thorough cleanup of the grounds, leaving them as we found them.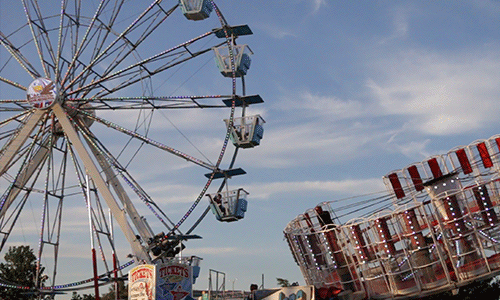 A Reputation for Quality, Honesty and Good Citizenship for Over 30 Years
Our work with state and county fair operators and community organizations is longstanding. For over thirty years, we have been in the amusement business—first as owners of Silver Dollar Shows, and now as owners of Dreamland Amusements. We can point with pride in helping to establish the Suffolk County Fair in New York—the largest traveling fair of its kind in the northeast.  Year after year, state and county leaders turn to us to help organize and execute their annual event.
We can also point with pride to the smaller venues we have served over the years. Fraternal and benevolent organizations regularly book Dreamland Amusements several years in advance to conduct their annual event. We have proudly worked with state and county fair operators throughout the east coast of the United States, including Lions Club International, Chambers of Commerce, Knights of Columbus, schools, churches and hospitals, each contributing to their community in their own significant way.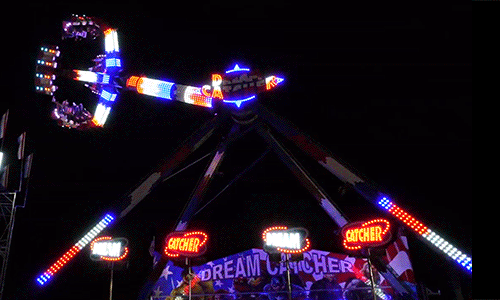 A Turnkey Operation: From Set-up to Tear Down
Dreamland Amusements is a 100% turnkey operation. All you do is call; from that moment on, we do the work.
I personally oversee every aspect, from set-up to teardown; safety, maintenance, housekeeping and training are constant and vigilant.
If your organization already hosts a regular event or is planning one, call Dreamland Amusements. It's your ticket to family fun.
I look forward to hearing from you.  Call me at 1-866-666-FAIR.
Kathy DeStefano
President/CEO