Marion County Fair
February 16 – February 26, 2023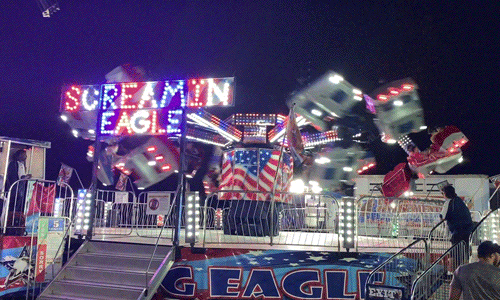 I-75 Flea Market
4121 NW 44th Ave
Ocala, FL 34482

Directions


MarionCountyFairFL.com
FREE PARKING
FREE ADMISSION
Live Music
Magic Shows
Petting Zoo
Alligator Shows starring Jimmy from the Gator Boys

$35 Unlimited Ride Wristbands and Ride Tickets for sale on site daily and online.
Wristbands are for persons 36" and over. Ride Heights vary – some require an adult rider with child.
Pre-Sale Ride Specials:
4-Pack of Wristbands for $99 (save $41)
2 Wristbands for $55 (save $15)
1 Wristband for $29 (save $6)
50 Ride Tickets for $45 (includes 1
free ride) (save $15)
Sale ends Thursday 2/16 5pm
Any wristband purchased can be used any 1 day from 2/16-2/26.
Online wristband purchases must be used on the same day of attendance at the carnival.
Tickets are valid any day, any time.
2 Ways to Purchase Wristbands and Tickets:
1 – AT THE CARNIVAL TICKET BOXES – Tickets are sold until 1 hour prior to closing. Daily wristbands are available in a limited quantity at ticket boxes.
2 – BUY ONLINE – Wristbands are available to purchase online from 10pm until the next day's opening time. Wristbands can be used any 1 day. Wristbands are not available Online during our open hours each day.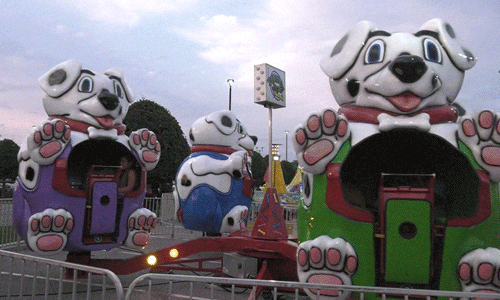 RIDE TICKET PRICING:
Single ticket $1.50
20 tickets $30
50 tickets (includes 1 🎟 free ride) $60
Marion County Fair Hours:
| | |
| --- | --- |
| 2/16 Thursday | 5pm-10pm |
| 2/17 Friday | 5pm-11pm |
| 2/18 Saturday | Noon-11pm |
| 2/19 Sunday | Noon-11pm |
| 2/20 Monday | Noon-10pm |
| 2/21 Tuesday | 5pm-10pm |
| 2/22 Wednesday | 5pm-10pm |
| 2/23 Thursday | 5pm-10pm |
| 2/24 Friday | 5pm-11pm |
| 2/25 Saturday | Noon-11pm |
| 2/26 Sunday | Noon-10pm |