Gotham Slide is a high activity ride, topped with an LED screen with video of our midway. The trip to the top is worth the effort to get to slide to the bottom in 2 circles.
4 Tickets per rider
Minimum Height Allowed is 36″
Riders 36″ – 42″ must have an Adult with them
42″ and above can ride alone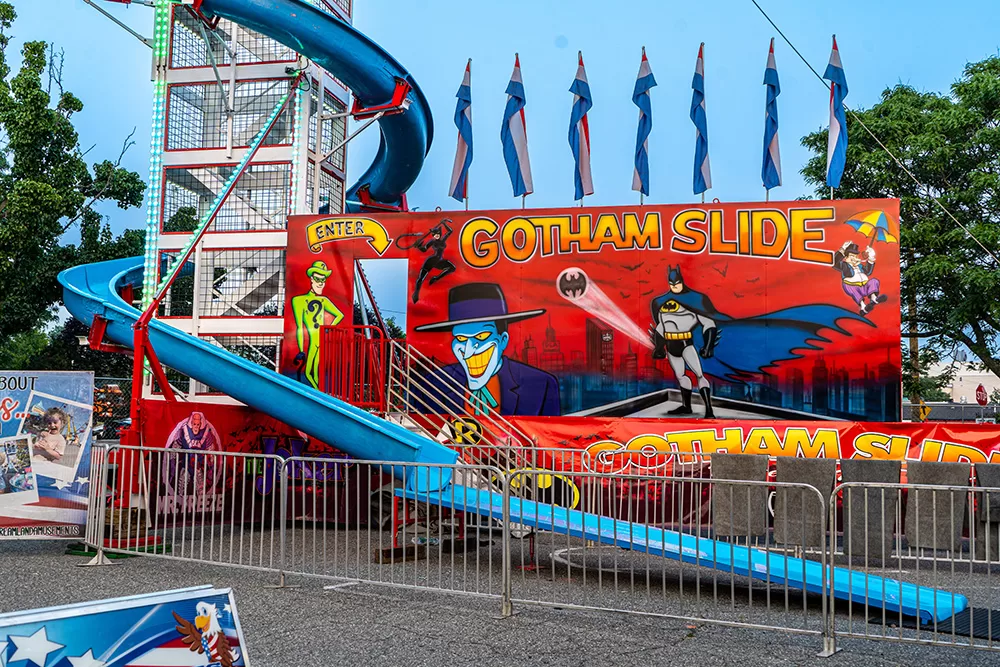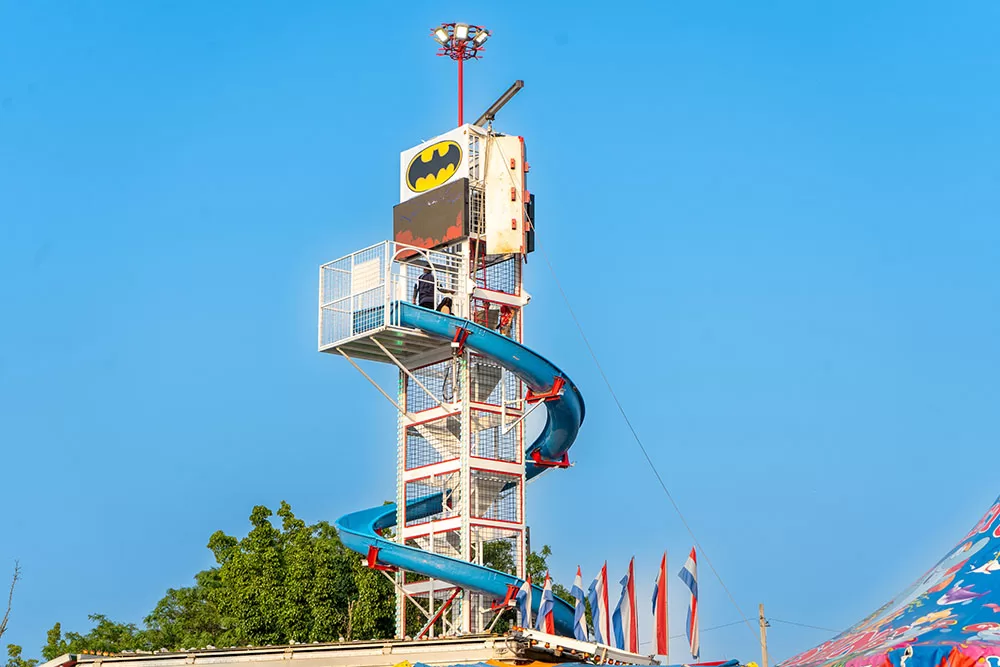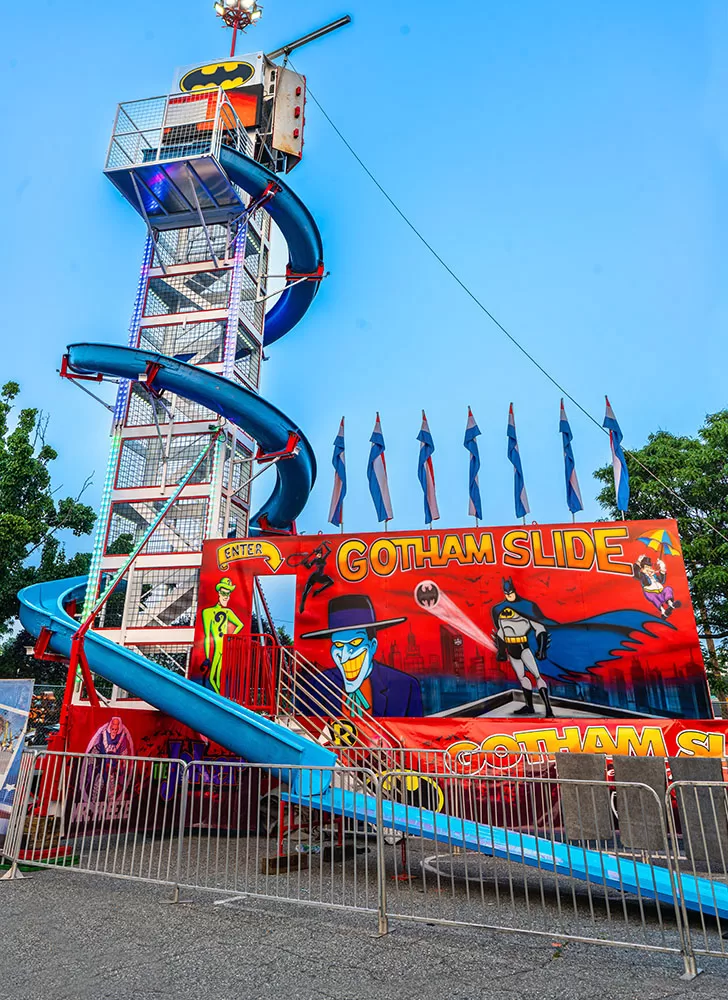 All information provided here is subject to change at any time by our management team.
 Red Unit 
Interested in Renting?